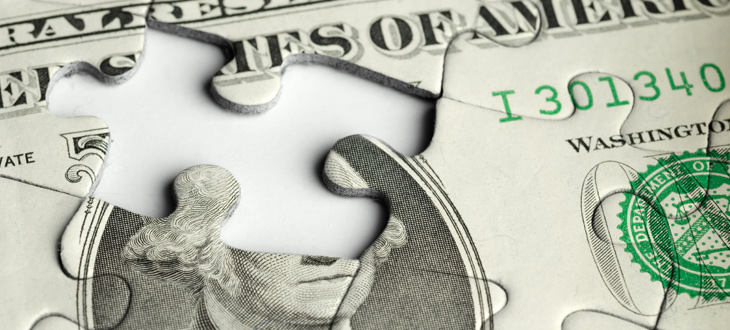 Employee Business Expense Reimbursements as of          July 1, 2021
The Employee Business Expense Reimbursement (EBER) form will be reinstated and made available to use for qualifying purchases made on or after July 1, 2021. Please note that only one receipt is allowable per EBER form.
Reimbursement
Individuals seeking reimbursement for small departmental expenditures using the SOCMP business unit only may do so at Seawolf Services. Such expenditures are for occasional purchases of low value goods such as office supplies, books, art supplies, etc. Purchases are not to exceed $100 per expenditure (exclusive of sales tax) and only one original receipt is allowable per form. A list of procedures and allowable expenses follows for petty cash reimbursement. Feel free to stop by Seawolf Services or call us at (707) 664-2308 if you have any further questions.
An invoice received for cash reimbursement must be listed on a disbursement voucher, using the Employee Business Expense Reimbursement form. A Hospitality Form is also required when seeking reimbursement for a hospitality event/expense. A separate form must be provided for each vendor. A copy of the disbursement voucher may be obtained from Seawolf or Financial Services. Each submitted disbursement voucher for petty cash requires:

Two signatures:

the person requesting the funds
the person authorized to sign for the funds

An appropriate chart field string
The business unit
The description of item purchased and the transaction date
An applicable original receipt — All expenditures from the petty cash fund must be documented by a receipt showing the date, name of vendor, item(s) purchased, unit price, total cost, positive evidence that payment was made (i.e., cash register receipt or manual receipt marked "paid"), and the signature of the purchaser indicating receipt of goods.
Allowable Expenditures
Office supplies not available through Campus purchasing agreement
Emergency repairs
Books, audio books or operating manuals
Art supplies
Ingredients for scientific experiments
Hospitality
Expenses NOT Allowed
Hazardous Materials; e.g. antifreeze, motor oil, oil filters, gasoline; waxes and polishes, auto batteries, engine cleaners, brake fluid; paints, paint thinner, wood preservatives and finishes; glues and adhesives, solvents, photo chemicals; weed killers, pesticides, medications and syringes.
Modeling/consulting or outside service fees
Personal expenditures and obligations (such as traffic, parking citations, LDW)
Travel expenditures
Refund
Software or Hardware
Please review the SSU Hospitality Policy regarding requirements for hospitality event purchases.